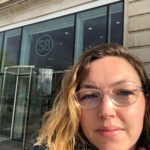 Frances Downey
Head of Research and Innovation Culture at UK Research and Innovation (UKRI)
Prior to this I led the Royal Society research culture programme Changing Expectations. I am an experienced policy maker and strategy lead, having worked in roles across UK government, the National Academies and the third sector. As well as thinking practically about interventions that can improve culture, I also have a passion for supporting others to discuss and put forward their own ideas in this space. To facilitate this I co-founded MetisTalk, a place to share, discuss and challenge ideas around research culture.
Rochelle Fritch
Scientific Programme Manager at Science Foundation Ireland
Dr Rochelle Fritch is a Scientific Programme Manager leading on the development of effective equality policy in Science Foundation Ireland and leads the ACT project for SFI, a Horizon 2020 project. She holds a Ph.D. in sustainable agricultural research from University College Dublin, has over ten years of research experience, and has an interest in data science and evidence-based policy making.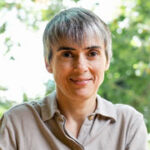 Ottoline Leyser
Chief Executive at UK Research and Innovation (UKRI)
I am Chief Executive of UK Research and Innovation (UKRI) and Regius Professor of Botany at the University of Cambridge. I have a long-term interest in research culture and its effects on the quality and effectiveness of the research system. I chaired the Nuffield Council on Bioethics project examining these issues and have been actively engaged in work aimed at generating a more inclusive, creative and connected culture. I have also worked extensively in science policy.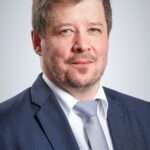 Marc Schiltz
CEO at Luxembourg National Research Fund (FNR)
Marc Schiltz holds a PhD in Crystallography and is CEO of the Luxembourg National Research Fund (FNR). He brings a strong dedication to building a modern and people-centric research system. Thus, the FNR has introduced a narrative CV format, created a Mentorship Award, implements the DORA principles throughout its programmes, and requests Career Development Plans for some of its larger grants. Since 2017, Marc Schiltz is also president of Science Europe, the association of all major European public research funding and research performing organisations. The Science Europe Strategy 2021-26 sets Research Culture in centre. He also sits on the Boards of DORA and of the Global Research Council.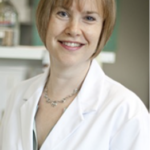 Melanie Welham
Executive Chair, Biotechnology and Biological Sciences Research Council, UK Research and Innovation
From 1 April 2018, Professor Melanie Welham has been Executive Chair of the Biotechnology and Biological Sciences Research Council (BBSRC), part of UK Research and Innovation, and for two years prior to this she served as Interim Chief Executive of the Council. Melanie joined BBSRC in October 2012 as Director of Science, initially on secondment from the University of Bath. She has long been an advocate for equality, diversity and inclusion, playing a leadership role and engaging in activities to promote the EDI agenda. Alongside leadership of BBSRC, Melanie is also UKRI Executive Champion for People, Culture and Talent.
Annalisa Montesanti
Programme Manager at Health Research Board (HRB), Ireland
I have developed framework for the health research careers aimed to develop and effectively deliver a coordinated approach to building capacity and capability in health research in Ireland. I am also involved in promoting and implementing the principles of open science, open and FAIR data and data sharing. Importantly I have been working on improving the research assessment by implementing the DORA principles and by introducing a new more narrative-based CV in research schemes targeting different career stages, from PhD training to research leadership.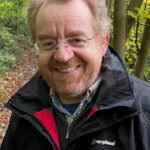 Stephen Curry
Professor of Structural Biology at Imperial College London
I am Professor of Structural Biology at Imperial College London where I also serves as the Assistant Provost for Equality, Diversity and Inclusion. For many years I have been a writer and campaigner on a range of scientific issues including open access, research assessment, research funding and science policy. As chair of the San Francisco Declaration on Research Assessment (DORA) I have a strong interest in developing new modes of research assessment that properly embrace the imperatives of open science and equity.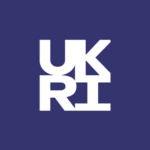 Abigail Reynolds
Research and Innovation Culture Lead at UK Research and Innovation (UKRI)
After completing a PhD in Developmental Biology, I worked as an intern at the Royal Society on their Research Culture programme. Here I worked on the earliest stages of the Royal Society Resume for Researchers project. I now works as a Research and Innovation Culture lead at UKRI and am working on the roll out of the Resume for Research and Innovation across the organisation.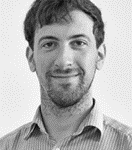 Sean Sapcariu
Programme Manager at Luxembourg National Research Fund (FNR)
I am responsible for strategic programmes and research culture initiatives. I led the implementation of a narrative CV template across FNR funding programmes, co-produced a video with DORA giving guidance to evaluators on responsible research assessment techniques, and helped organize the 2021 Science Europe High Level Workshop on Research Culture. Before joining the FNR, I completed my PhD studies at the University of Luxembourg in Biology, and worked as a Liaison Officer in the Strategy and Planning Office of the University of Luxembourg Rectorate.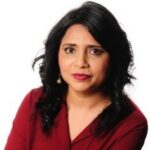 Dr Fouzia Sadiq
Professor of Physiology and the Director of Research at Research at Shifa Tameer-e-Millat University, Islamabad, Pakistan
Prior to taking up this position, I worked as a post-doctoral researcher & Director Biology at Imperial College London and in Riotech Pharmaceuticals. I have been primarily involved with translational research. I have an MSc in Zoology from the University of Punjab (Pakistan), MRes in BioMolecular Sciences and a PhD from the University of York and University of Aberdeen (UK), respectively. I am also a Fellow of the Higher Education Academy (UK). I believe that CV should reflect a diverse range of professional contributions and an all-round personality of a researcher.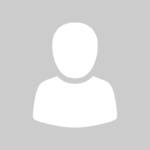 BSL interpreters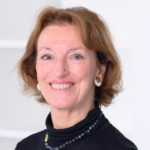 Maria Leptin
President of the European Research Council
Professor Maria Leptin is the President of the European Research Council (as from 1 November 2021). Prior to that, Professor Leptin served as Director of EMBO from 2010-2021. She also established a research group in Heidelberg at the European Molecular Biology Laboratory (EMBL). The group studies the mechanics of shape determination during development. Professor Leptin is an elected member of EMBO, the Academia Europaea and the German National Academy of Sciences (Leopoldina), and an Honorary Fellow of the Academy of Medical Sciences.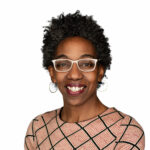 Karen Salt
Deputy Director for R&D Culture and Environment at UK Research and Innovation (UKRI)
Dr Karen Salt has over 27 years' worth of experience working in and with communities, organisations, charities and governmental bodies. An expert on systems and transformative change, she has led and managed research centres, large research teams and research projects, including those involving community members as active researchers and those exploring the governance of technology deployed for the public good. Now based inUKRI, she is the Deputy Director for R&D Culture and Environment where she drives UKRI's cross-organisational strategic thinking and policy making on research integrity, equality, diversity and inclusion, open research and culture. She also leads UKRI's internal and external programme of work on mitigating risks and managing threats to international collaborations and partnerships. A sought after thought-leader and speaker, Salt works closely with leaders across Government, academia, civil society and industry and contributes to numerous international initiatives focused on embedding inclusive policymaking.